Testimonials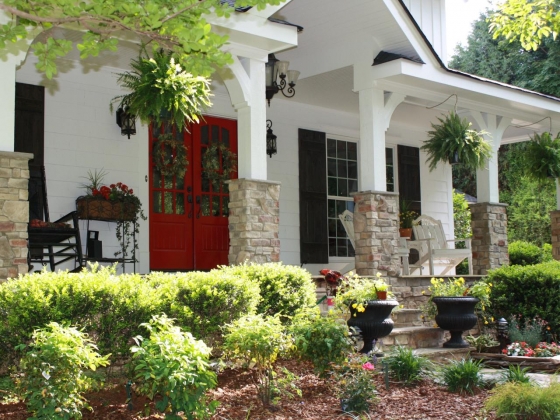 April 2020
"Jill did a outstanding job guiding me through the process of purchasing my first home. She walked me through the entire process and answered any questions I had even after normal business hours while also making sure I not only found a house but a place I could call home. To anyone considering buying or selling, I strongly recommend Palmetto Realty of Chesterfield to represent them at the upmost professional level."
alexperry99
312 Greene St, Cheraw, SC 29520
"When I bought my home in Cheraw the transaction was handled by another company. They represented both the seller and buyer... this was a costly situation to me. 8 years later I went to sell my property. I spoke with many people and the overall suggestion was that I go to Jill Perry. From the moment I met her and all the way through the sale I was constantly reminded that this was the right thing to do. Jill made sound suggestions as to how we would set the price seeing as there was such a huge variance in house sales in that area. The house was listed and immediately there were appointments for people to see the house. 40 hours later I was presented with an offer that I accepted. there were holdups due to the fact that the buyer was military and it was a VA loan but I was well aware of the possibilities. I have nothing but praise for Jill, not only is she an excellent agent but she is an outstanding person. I am so glad I used her for the sale of my home and I would use her again in an instant. Jill Perry is very professional and honest in my opinion you can not ask for better than that"
SharaneAmbrose
59 Ridge Rd, Cheraw, SC 29520
"Jill is an excellent real estate agent. Our experience was a pleasure due to her professionalism. She kept us always informed during the whole process. There was an unexpected problem at closing , Jill went out of her way to make it happen after all. Clearly her experience and knowledge paid off. If we ever need a real estate agent again we will use her services. Thank you Jill"
helmi6
102 Mary Rd, Cheraw, SC 29520
January 2019
Jill is hands down the BEST real estate agent in Chesterfield County. We used another company when we first began selling our home and it was our biggest regret. Jill communicates thoroughly and thinks outside of the box in order to find unique ways of marketing your home. She is trustworthy and honest which was beyond refreshing for us. We couldn't recommend her more for anyone in Chesterfield county who wants to buy or sell a home!
Rachel Taylor
February 2018
Jill went beyond measures to get any and all questions answered that we had during the process of our house purchase. If she wasn't able to answer our calls immediately, it was returned shortly thereafter as she did have other clients besides us. We appreciate all that she did to make this process a smooth one. We are on to making memories and turning our new house into a home with all thanks to her!
Jennifer & Allen R.
February 2018
Fantastic experience. Jill always made herself available for us. Jill was excellent about keeping us informed after a showing. She honestly went above and beyond for us. Jill earned our trust from day one and never fell short. She's the best around and we'd use her all over again.
Shannon L.
February 2018
Jill is genuine. I would use her realty company again. I gained a friend along with a nice house. The house is lovely and in a wonderful neighborhood. Jill was extremely helpful and dedicated into putting me and my family in the right house for us.
Jody W.
February 2018
Ms. Perry is very knowledgeable and professional. She was very responsive to any questions I had and worked diligently even nights and weekends. I would definitely recommend using her agency.
Karen M.
January 2018
Jill was everything we could have asked for in a Realtor! She was always accessible and responsive to our questions. She was up front and honest about every step in the process the whole time! We couldn't have had a better experience!
Katie B.
June 2017
"Everyone knows that selling a house in one town and living in another is not easy to do, but Jill made it so much easier than I anticipated. Jill was awesome, from putting the house on the market to closing. Reliable, responsive, remarkable service. If anyone is looking to buy or sell a house, contact Jill Perry."
Molly G
April 2017
"Jill Helped me find the home that was perfect for me and she guided me every step of the way until the purchase was completed. Jill went over and beyond my expectations by taking me to the water company to start service to my new home. She got me information for the electric company, made the call and allowed me to use her office phone to finish my transaction to ensure I had power in the home. I will definitely recommend her services to my family and friends."

Carmen R.
February 2017
"Jill Perry is a professional who knows her business and knows the area. She has helped me on several occasions find a property that I was interested in and work with me all the way to closing. She is a wealth of knowledge and helpfulness. She was able to help me find lawyers, land surveyors, home inspectors, contractors, and more. She was always willing to answer the phone and go the extra mile no matter how high maintenance I was. I will continue to use Jill for all my Real Estate needs and will gladly recommend her to anyone looking for a Real Estate Professional who can get the job done."

Phil B.
"I was moving from out of town and was delighted in the whole process of buying a house with Jill at the helm. She answered calls promptly and returned with information I needed just as promptly. Jill is pleasant, very professional, and knowledgable. I highly recommend her to be your guide if you are looking for property or a house"
R. Seel
"Jill supported me through the whole process of buying 2 parcels of land located in Chesterfield SC. She was very helpful and knowledgeable. I highly recommend her!"
Alois H.