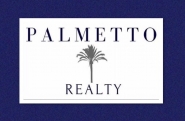 Our clients will benefit from our knowledge, integrity, experience, as-well-as a thorough understanding of the Real Estate market. Whether you are selling, buying or simply investing, we will provide you with the very best service every step of the way. Our commitment is to provide you with the quality, service and communication that you desire and deserve.
What makes Palmetto Realty unique is the passion with which we work and our unwavering commitment to our clients. Our agents focus on quality rather than quantity and we aim to deliver effective solutions and personalized attention to those who are in the market to buy or sell their properties. We cover Cheraw, Chesterfield and all of Chesterfield County and the surrounding areas.
Remember we aren't just selling you a home, but we are selling you peace of mind, comfort, a place to call home, and a place to start making lifetime memories.
167 Second Street Cheraw, SC 29520
Your Real Estate Connection